Hydrogen is an odourless and colourless chemical element, which fills stars and gas planets such as Saturn and Jupiter; it is the most abundant chemical element in the universe. However, on Earth various technologies are needed to produce hydrogen, as it is not freely available as a gas. Hydrogen can be used to produce electricity or even methane, which in turn can power various items such as vehicles and homes. Companies such as Toyota and Nikola motor company are planning for a world with hydrogen power.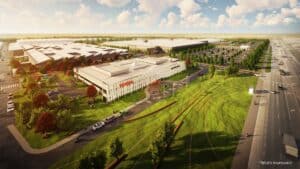 Toyota Australia has planned to build a $7.4 million Hydrogen Centre at its Altona site in Melbourne, with help from the AREA (Australian Renewable Energy Agency). CEO and President of Toyota Motor Corporation Australia, Matthew Callachor, explained "Hydrogen has the potential to play a pivotal role in the future because it can be used to store and transport energy from wind, solar and other renewable sources to power many things, including vehicles." Toyota and AREA will be beginning construction of the Hydrogen power plant in late 2019, with a hydrogen filling station readily available for use in late 2020, improving the lack of hydrogen infrastructure available in Australia, "Right now, the biggest factor to the success of hydrogen being widely available is the lack of infrastructure" Matthew Callachor stated. Once the Altona plant is fully operational, hydrogen fuel cell vehicles will be fully charged in 3-5 minutes, and hopefully inspire other hydrogen stations to be built around the country.
American based hybrid truck design company, Nikola, is also investing in the future of hydrogen, Nikola manufactures long haul and short haul electric trucks and recently unveiled its new Hydrogen powered truck, the "Tre". Powered by 120KW hydrogen fuel cells that produce electricity to be stored in 800-volt batteries, with an estimated range between 500km and 1200km. The Tre will be coming to the Australian market, but the company also recognizes the lack of hydrogen charging stations in all markets. The company plans to install 700 hydrogen stations across the USA and Canada by 2028 and is already planning on adding stations to Europe in 2022, unfortunately, there was no confirmation of any stations coming to Australia as of yet.
With Toyota and AREA building its $7.4 million Hydrogen centre, and Nikola motor company having plans to bring its new Hydrogen powered truck down under, its clear that Australia must invest more into Hydrogen fuelling stations around the country if it doesn't want to be left behind the rest of the world, the transport industry will see a remarkable change in the next decade to the types of vehicles being used, bringing us one step closer to a zero emission society.